---
ROOF PENETRATION FLASHING
---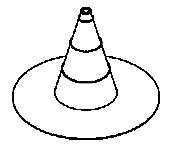 Rubber Boot
For single membrane roof penetrations.
EPDM flashing boot is 6" tall with 10-1/2" diameter skirt.
For use on rods and pipes with outside diameters 1/2" to 3".
Comes with stainless steel adjustable pipe clamp.
Mount with compatible roof adhesive.
Other sizes available, call factory.
---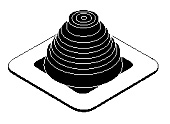 Metal/Rubber Boot
For metal roof penetrations. EPDM boot with integrated, flexible aluminum trimmed skirt.
Can be molded to metal roof seams.
Boot is 2" tall and 4-1/2" square.
For use on rods and pipes with outside diameters of 1/4" to 2".
Mount with stainless steel fasteners.
Also available in Silicone Rubber.
---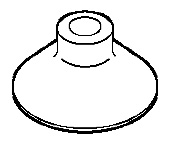 Aluminum Sealing Cone
Cast aluminum sealing cone for thru-roof penetrations.
Cone can be filled with sealant compatible with roof material and drawn down to provide a moisture resistant seal.
Diameter of center hole is 1/2" (12.7mm).
3" x 1-1/2" (76mm x 38mm).
Approximately 2.2 oz. (62 grams).
---
SEALANTS
---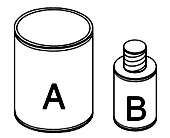 Two-Part Pourable Sealer
1-gallon Part A, 1-quart Part B Fast-drying adhesive cement for adhering to rubber membrane roofing.
---

Rubber Lap Sealer
Black sealant - 11 fluid ounce tube
Compatible with rubber membrane roofing materials.
---
Rubber Flashing
Pressure sensitive, 6"-wide uncured rubber flashing with adhesive backing.
(6" Wide x 100' long roll. Approximately .075 thick.)
---

Adhesive/Sealant
Heavy Duty Sealant
High performance sealant adheres to a variety of building substrates.
M-1 by Chemlink in 10.1 fluid ounce tube (299 ml)
Black
Grey
White
Available by the tube and in 24 tube cases.
---